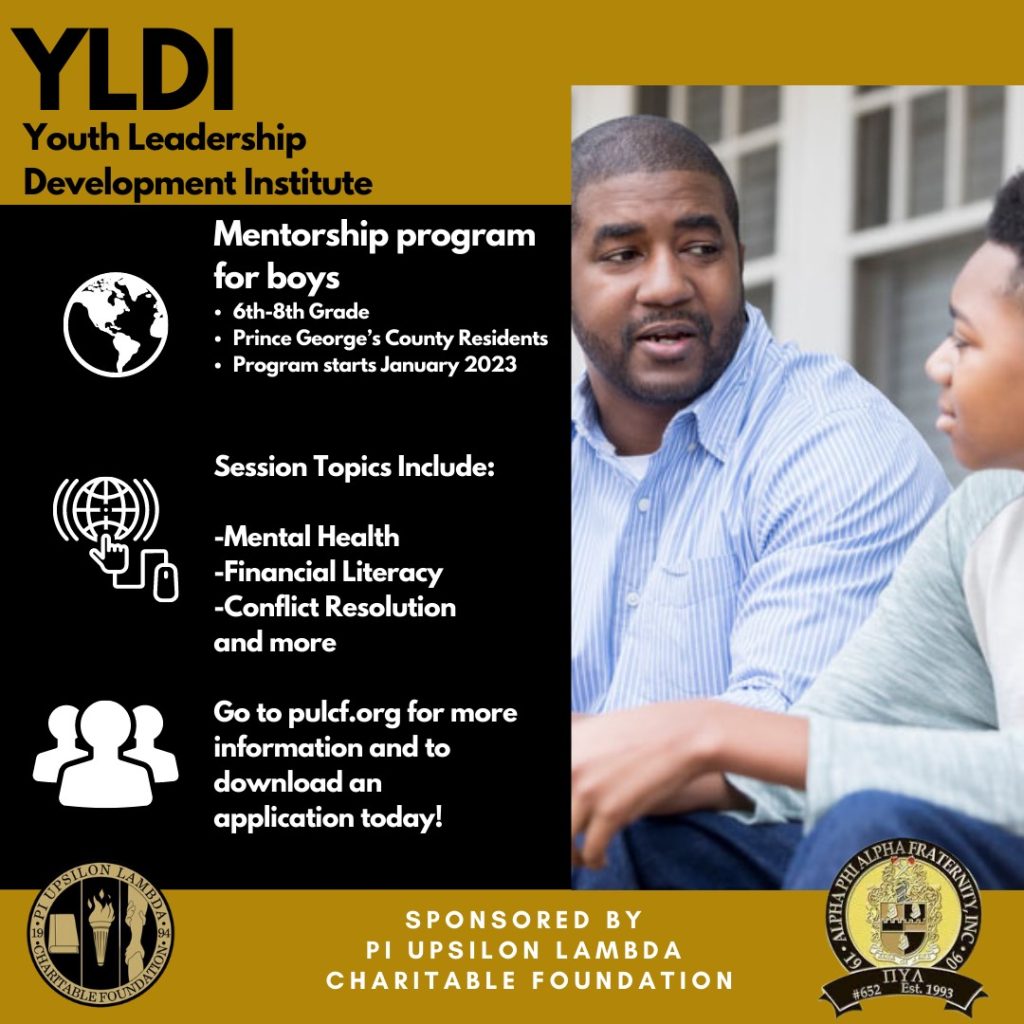 The Pi Upsilon Lambda Charitable Foundation (PULCF) is a 501(c) (3) non-profit organization located in Prince George's County, Maryland. The Foundation's Youth Leadership Development Institute (YLDI) will accept up to 15 young men from Prince George's County for the 2023 YLDI Cohort.
YLDI is designed to supplement the academic process by providing young men with life skills that may not be covered in the standard school curriculum.
YLDI will provide young men with a chance to participate in a community service project, etiquette and dress for success sessions, health, wellness and fitness tips and an introduction to wealth building.
YLDI will introduce young men to different social and cultural experiences; stress the importance of planning life goals; and instill the value of preparation for college and career beyond high school.
For additional information please send an email to APAPULYLDI@gmail.com